TOP 5 applications and services to use VPS server for
VPS is often conceived as a reliable hosting for websites running on a demanding CMS or with a huge number of visitors. Actually, virtual server is able not only to perform all customary tasks of the usual server, but also to achieve more work productivity.
To make this issue more clear for our readers, we have prepared TOP-5 situations when VPS server is a real necessity.
1. VPS for a website
Despite virtual server's universality, in most cases VPS is being bought to host a website. We have already written about the advantages of using VPS as a website hosting compared with traditional shared hosting. Let us remind it briefly: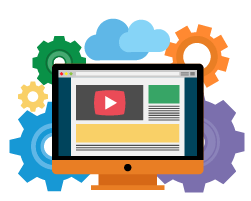 VPS means:
More guaranteed resources for a website (CPU; RAM; HDD). Most of hosting providers set CPU limits when website's attendance exceeds the admissible threshold. It is concealed with many possible difficulties. Firstly, slow website loading will obstruct an interaction between users and content and information search. There is also a risk that your website will be disabled because of allowable limit excess. In order to avoid it, website owners and responsible administrators prefer to use VPS.

Possibility to organize a workspace according to your needs (choosing CMS, database, control panel for a website). If you administer a big amount of websites, it is much more easy to manage them by using one control panel and to make the calculation with one service provider without switching between different accounts.

Full administrative (root) control
2. Setting up an email server on VPS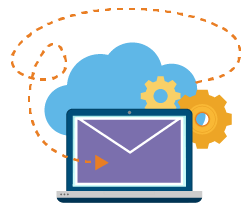 Setting up an email server's work is a critical stage for providing both external and internal communications. When a number of users passes above 100, a company enters into 24/7 mode and activity doesn't stop neither during the day nor at night. It is essential to guarantee a process continuity. To save money some representatives of business use old methods and set up an email server on hardware installed directly in the enterprise. Thereby they sacrifice an accessibility and stability of work. In that case capacity of work depends on the internet channel stability and power grid. There is a need to adapt to maintenance on a provider's side and to put up with possible power interruptions.
100% online-accessibility is guaranted by such services as Google mail или Yahoo mail, but in this case you don't get a managerial flexibility. Privacy and security politics doesn't allow even an administrator to access the users' accounts and to save email databases locally. When using Google or Yahoo, user needs to grasp a new interface of email client.
Why is VPS useful?
On virtual server you can install an email client familiar to users (Outlook, The Bat, Thunderbird and others).
Full control and wide possibilities for administration.
100% accessibility and independence from internet-connection and electrical grid in office.
3. VPS for arranging a work with joint use programs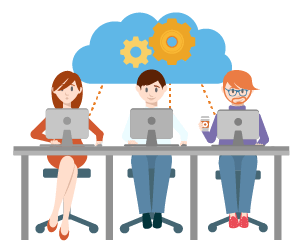 As company grows, as it is more difficult to provide effective teamwork of all its departments and staff communication. If you know how to use VPS hosting at full power, you are able to solve the majority of the problems. Cloud VPS fits for programs that are used by a large number of co-workers such as accounting and CRM systems.
Because of cloud repository and daily backup of information, you can not be afraid of losing the data created by huge number of people even in case of hardware malfunction.
Mobility of accessibility, information safety, control of execution. All these options are available in a non-stop mode.
Exchange of opinions, efficient decision-making, task designation and deligation, and the list of all the advantages and possibilities can be continued.
Programs of project management are 'market standard' in marketing, software development and project organizations.
VPS for joint use programs provides:
Information safety assurance:

VPS is located in a reliable regional remote data center (protection of data from removing or stealing);
ability of information transmission through encrypted channel;
the responsibility of hardware function is relieved;

mobility connection (if you have Internet, you get an access to a workspace).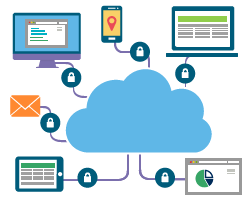 4. VPS to set up a virtual private network (VPN)
To say briefly, VPS is a protected private network over another network, ability of data transmission through an encrypted channel. There can be different reasons for creating a VPN-tunnel. For example, for transmission of payment data or another comercial information that has strategic importance or is aimed only for internal use. VPN is also essential, when the leaking of data can have a negative impact on trade mark's image, for getting an access to web-resources that are forbidden in some regions, for example to get around the Great Firewall of China (the official name is the Golden Shield Project) or to make an anonymous connection to different kinds of services (often to the gambling simulators).
5. Cloud telephone exchange on VPS
This service is growing actively and becoming more and more popular. Many managers prefer to replace usual physical telephone exchange with its virtual analogue. What advantages for business does offer virtual (or cloud) telephone exchange?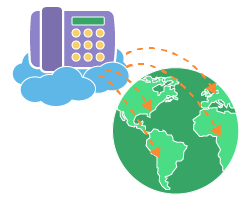 It means there are no ties to a region or proper infrastructure.
You get flexibility of configuration and control and can use extra options that are not implemented in a classical mini telephone exchange, such as visual communication and integration with CRM system.
There is no need to control a capacity of hardware work, IP telephone is cheaper than a traditional public switched telephone network.
Information about calls is digitally stored in database, it allows for activity analysis and using information in marketing purposes.
If you have chosen the cloud service provider TuchaCloud, you can be sure of effective and high-quality work of your services regardless of aims you use VPS for.