How To Choose The Best Hosting For Ecommerce Website?
Every businessman who plans to grow a prosperous business or who wants to expand it significantly faces the same question: how to choose the best hosting for online store? We recommend you to avoid thinking about free options as it will extremely restrict the facilities. Choosing ecommerce hosting, you should also understand you create a springboard for jumping to success. This springboard's reliability will impact your bound forward.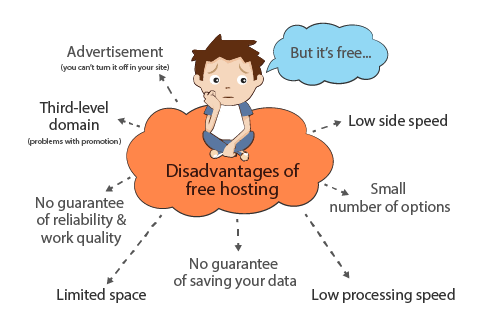 The disadvantages of free hosting:
You are not able to turn off the advertisement as the service of free hosting is provided due to it.
Your online store hosting will have third-level domain, so it will discourage the search site's credit and complicate the promotion.
Free hosting doesn't guarantee reliability and work quality. You are not insured your server will never fall and cause the downtime.
Do you want always to bother about saving your data? With free hosting you'll get an additional adrenaline dosage. You will never be sure whether all the entered changes and added items were saved or not.
The amount of available space is very limited and your information processing speed is even lower.
The number of options tends to zero.
Side speed is very low.
If want your ecommerce website really to become profitable, you should forget about free hosting forever.
VPS hosting for ecommerce site is the gold business future
Unlike the free hosting VPS is a really powerful tool which enables a balanced combination of flexibility and simplicity of control configuration. If order Linux VPS, you will get the hosting that can be configured according to your wishes and applications.
The essential benefit is getting a root-access that allows saving any changes in your hosting, installing the software and configuring the server in accordance of your requirements.
There are a big amount of plans to choose individually subject to your online-shop size, needed speed upgrade, pre-installed software and so on.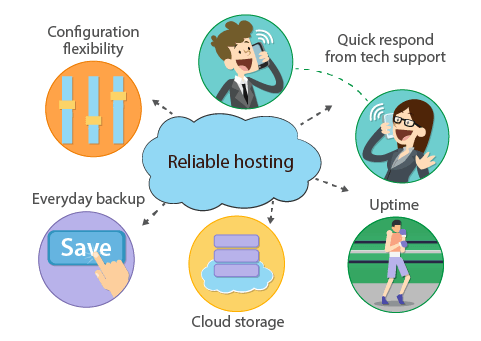 What fast hosting to choose for your online-shop?
There are several not great, but very important aspects to help you in understanding you face a reliable hosting:
VPS hosting for ecommerce site. If have problems you need the most quick respond and recommendation on how to manage with this situation.

Picture 3. VPS hosting brings golden future for ecommerce business

Why to choose us?

We offer not only an optimal cost and meet the highest quality standards that positively impact your business growth, but also fully managed servers.

If order our product, you get a complex's services. Don't have any doubts, just purchase fully managed Linux VPS, and you'll see how a money thin-brook turns into a real gold river of profit.