How To Choose The Best Hosting For Ecommerce Website?
Every businessman who plans to grow a prosperous business or who wants to expand it significantly faces the same question: how to choose the best hosting for online store? We recommend you to avoid thinking about free options as it will extremely restrict the facilities. Choosing ecommerce hosting, you should also understand you create a springboard for jumping to success. This springboard's reliability will impact your bound forward.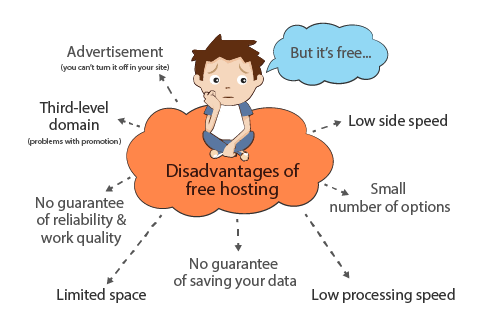 The disadvantages of free hosting:
You are not able to turn off the advertisement as the service of free hosting is provided due to it.
Your online store hosting will have third-level domain, so it will discourage the search site's credit and complicate the promotion.
Free hosting doesn't guarantee reliability and work quality. You are not insured your server will never fall and cause the downtime.
Do you want always to bother about saving your data? With free hosting you'll get an additional adrenaline dosage. You will never be sure whether all the entered changes and added items were saved or not.
The amount of available space is very limited and your information processing speed is even lower.
The number of options tends to zero.
Side speed is very low.

If want your ecommerce website really to become profitable, you should forget about free hosting forever.
VPS hosting for ecommerce site is the gold business future

Unlike the free hosting VPS is a really powerful tool which enables a balanced combination of flexibility and simplicity of control configuration. If order Linux VPS, you will get the hosting that can be configured according to your wishes and applications.

The essential benefit is getting a root-access that allows saving any changes in your hosting, installing the software and configuring the server in accordance of your requirements.

There are a big amount of plans to choose individually subject to your online-shop size, needed speed upgrade, pre-installed software and so on.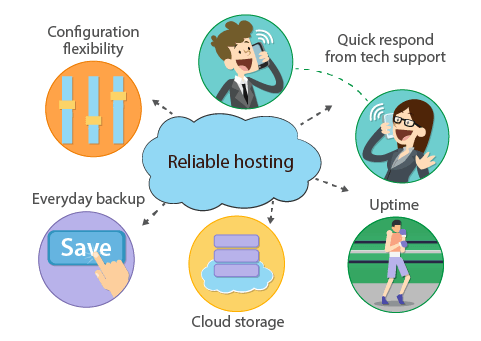 What fast hosting to choose for your online-shop?
There are several not great, but very important aspects to help you in understanding you face a reliable hosting:
Before buying the service check the speed reaction on your request from the tech support of VPS hosting for ecommerce site. If have problems you need the most quick respond and recommendation on how to manage with this situation.
Use cloud storage as it allows to configure the co-working and save the data even in case of hardware breakdown.
Making an everyday backup is a good experience to get.
As option the level of configuration flexibility if you need to change not only files, but software, the operating system kernel and drivers.
You can also consider a hosting's uptime. The trouble-free server work must be not less than 99,9%, it means monthly downtime shouldn't be not more than 50 min.

The most important thing the beginners of internet business tend to forget is site speed loading. This is one of the factor that impact the behavior graph and client's credibility. Nobody wants to wait a couple of seconds as everyone wants to get everything in one moment.

Important: reliable hosting must have the most upgraded hardware as nearly 67% problems with loading is caused by outdated machines. One machine can run several virtual servers depending on its power. Every virtual server enables a control over it as in case of traditional physical server.
Some statistics:
According to researches, 30 % of visitors will close the website loads more than in 4 sec.
Approximately 53% of websites in ecommerce have lost their customers because of their low performance and unstable hosting.

Please consider the hosting must be scalable and easy managed. If you give an advertisement of online-shop, the amount of visitors will suddenly increase, so your hosting has to stand this rising traffic.
Parallel and regular development

Like in real life all parts of your business must develop in the same time and it also concerns an ecommerce. The hosting should be in time with your business and have a spare for your business growing. The maximal flexibility and ability to configure all even the most minor options enable to make a unique website that has the most comfortable usability.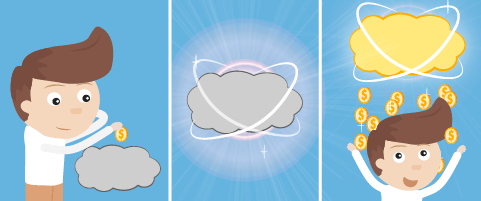 Why to choose us?

We offer not only an optimal cost and meet the highest quality standards that positively impact your business growth, but also fully managed servers.

If order our product, you get a complex's services. Don't have any doubts, just purchase fully managed Linux VPS, and you'll see how a money thin-brook turns into a real gold river of profit.