Extended VPS support service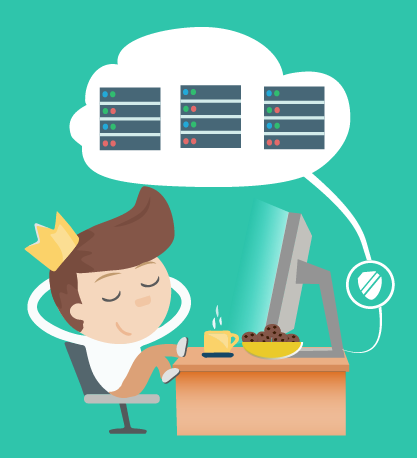 When purchasing virtual dedicated server customers often ignore such additional option as extended support. However, this approach is partly wrong as fully managed VPS enables to save large amounts of money and nerve cells. To know what is extended support and how it may be useful for average user, administrator or other IT-specialist, please read our article.
What is the difference between fully managed and unmanaged models?
When you become a customer of some hosting company, you get a place on a server, CPU resources, some amount of RAM, software set and certain hoster administrator support. Simple plans provide minimal support, therefore installing and configuring software, server optimization, updating and user support are conducted by customers. If your plan includes usual support, you won't have to worry about installing of operating system and needed software as it is a task of your hosting company. At last extended support foresees that the majority of routine tasks with server, including its maintenance, rests on hosting services provider's shoulders. That is what is called fully managed server.
Who would benefit from extended support?
To have an opportunity to maintain server independently, a company should have a qualified system administrator that would be able to maintain your website 24/7. However, not every organization benefits from this solution. That is why we offer our customers the server with extended support service, which is already included in.
Certainly, fully managed VPS will cost more than similar configuration without support. Nevertheless, because of advantages it gives, the number of customers to choose this maintenance plan is increasing.
It is better to understand all the benefits of system by examining the typical examples of hosting using.
Online stores. The majority of clients choosing extended support service is online entrepreneurs.  To ensure e-commerce will succeed, the owner should be confident about the stability of website where the customers make purchases. In this case extended support is a guarantee of website workability and  maintenance if its actual state.
Small companies promoting their services via the Internet. Many small projects and start-ups on initial stages of development have no administrators in staff that would keep an eye on server's state, configure it and fix the issues as they arise. For these customers fully managed VPS is an optimal solution as they will get guaranteed high-quality maintenance and confidence about the project.
Different projects where there is no necessity to penetrate into niceties of server configuration and proper software.  If you not sure in your strength or don't want to make an effort for server support, choose VPS with extended support and forget about possible problems with administration or server configuration.
The main advantages of extended support using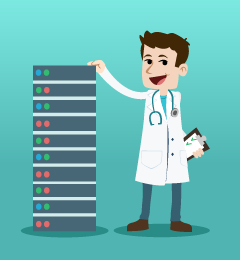 Before to choose server with fully support, it is important to know what it includes. That is only way to form conclusions whether you need additional service or not. Our company offers the following services which contains fully managed VPS:
Server and its applications optimization. As a result server worls faster and more accurate; the probability of failures during working is minimized.
Migration of applications is performed by our specialists that guarantees you will not lose even one byte of your data!
Updated server software.  The professional installing of updates is a part of extended support package.
There is no need to worry about VPS failures and long downtimes as extended support provides permanent server performance monitoring.
High security. Qualified specialists look carefully to forbid an access to your server and data for malware, criminals and other undesired elements. Moreover, regular back-ups also contribute to data saving.
You may rely on 24/7 customer support. If some unpredictable situation occur, specialists will fast remove the problem.
As extended support works without breaks and weekends 24/7, it enables to achieve almost 100% uptime (server availability).
Right choice
If you chose one of the offered plans of VPS with extended support, our experts will install the chosen operational system and set of software, they will also test the server's performance and begin its consistent monitoring.
Your server audit will be performed systematically and you will be informed about the scheduled works in advance. If updating and server performance improvement works don't impact your application functioning, we will not abuse your attention. Choosing fully managed VPS, it is essential to remember that self-dependent changing of server configurations can negatively influence its workability. It is better to commit such tasks to company's technical support.
Extended support is convenient, simple and reliable service. The additional confirmation of it is our clients' feedbacks. If you want your server software to work accurate and effective and you have no inspiration to search problem solutions in Google, order appropriate plan with extended support package in the most convenient way for you.