Cloud VPS vs Dedicated Hosting. What is better?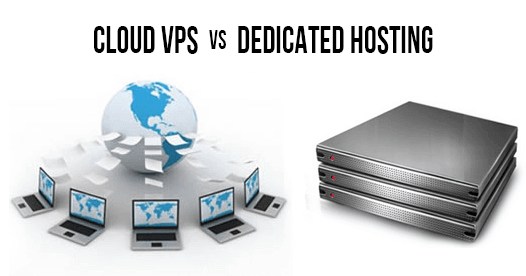 Almost every company someday faces the query where to host all its data. Information is the greatest value of nowadays and every business needs a safe and secure place to store it. Companies and users rely on computing everything they do, so to choose a right and reliable hosting is a necessity of up-to-date life. Moreover, web-based applications become more complicated, so they require more computing resources. Software calls for hosting quality. Scalability, accessibility and high level of security have become essential. Today you can find some options of web hosting that are shared, dedicated, VPS, cloud and cloud VPS. In our current article we will compare cloud vps and dedicated server in order to help our readers to choose the best solution for their needs.
If you run an online business or just have an impressible amount of visitors every day the improper kind of hosting will slow down your website and reduce its performance. Losing of customers will force you to the competitor's background. So, to avoid this problem you need great resources to provide support and normal performance of applications.
Dedicated server. For whom?
Advantages: full server control, choice of OS, database and software, low probability of malware.
Disadvantages: relatively high price, need to check updates, full responsibility for server runtime, resources limited by machine configuration.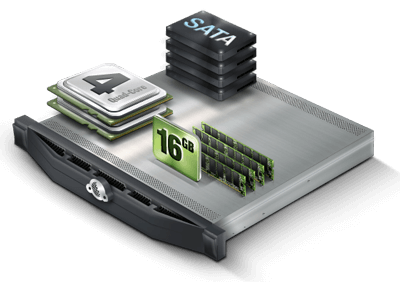 Dedicated server has a number of benefits. The first one is getting great resources that belong only to you. Dedicated server is rented or bought only when you know that all resources will be involved while working. More often dedicated servers are used by companies that provide cloud or hosting services, in other cases this is not economically sound. It could be only one service located on server that uses only 5% of the common resources, but you have to pay for the whole server. In case of VPS you should pay only for used resources. If you need to scale configuration, it can be easily made in a few minutes. Hence it is another considerable disadvantage of dedicated server, the resources are limited by their own configuration. So, there are two extremes:
on the one hand, the system is not full loaded, it means you also pay for downtime,
from the other hand, it is difficult to scale configuration in time of maximal load.
Companies often buy dedicated server mechanically. IT-specialists get used to work as usual and the classic model of infrastructure organization is more close to them, especially when the bills are payed by a company. Entrepreneurs prefer VPS as they better know the situation. As it concerns their money, businessmen make more rational solution. Dedicated server is not an outdated model, but the resource to work flexible for the separate business segment, namely cloud and classic hosting provider. In other cases it is not economically sound.
To choose Cloud VPS: why and when?
To continue our conversation about the difference between Cloud VPS and dedicated hosting we should consider that cloud VPS is a comparatively new technology, but experts estimate by 2016 over 95 percent of the world's biggest companies will use cloud hosting services. In due time VPS has become a reliable and less expensive alternative to a dedicated server. The technology of VPS allows to run several virtualized operating systems on one machine and manage the services' work separately.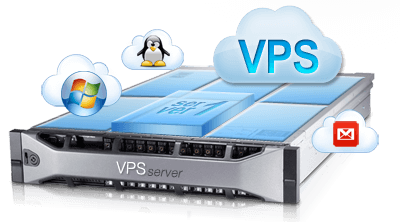 Advantages: cost reducing, ease of implementation, increasing of storage, flexibility.

Disadvantages: you share the server with other users, less flexibility in choosing OS, database and software, less control on the server.
The user of Virtual Private Server gets a real dedicated, but shared server. He also has guaranteed resources to manage all necessary tasks and gets an access to the system with root's rights. It enables to install and configure OS as you want. Flexibility of tariff plans choice allows to pay only for needed configuration. If compare cloud hosting vs dedicated hosting we can underline the main advantages of the first one:
payment only for amount of the resources you use,
flexibility (you can refuse or choose additional resources you need in any time),
ease of implementation (no need to purchase and install hardware, can be deployed in a few minutes).
However, if you decide to use cloud VPS, you'll get benefits from VPS and cloud hosting in the same time. Cloud VPS also allows to add additional resources such as CPU or RAM at runtime without necessity of hardware replacing like in case with dedicated or physical server.
What hosting type is better?
Dedicated server: full server control, choice of OS, database and software, low probability of malware.
Cloud VPS: cost reducing, ease of implementation, flexibility, increasing of storage.
Evidence suggests that cloud VPS hosting will be a rational choice practically for every company whether it is a retail giant or small flower online-shop. As we have written above, the only enterprises that really require a dedicated hosting are companies providing hosting and cloud services.
So, now you know the benefits of cloud VPS and can correctly use all its opportunities. We suggest you to have a look at our full managed Cloud VPS with round-the-clock tech support.